Record all your calls, landline and mobile, and store them safely and centrally.
Search for recordings by telephone number, date and time.
Comply with privacy regulations with more ease.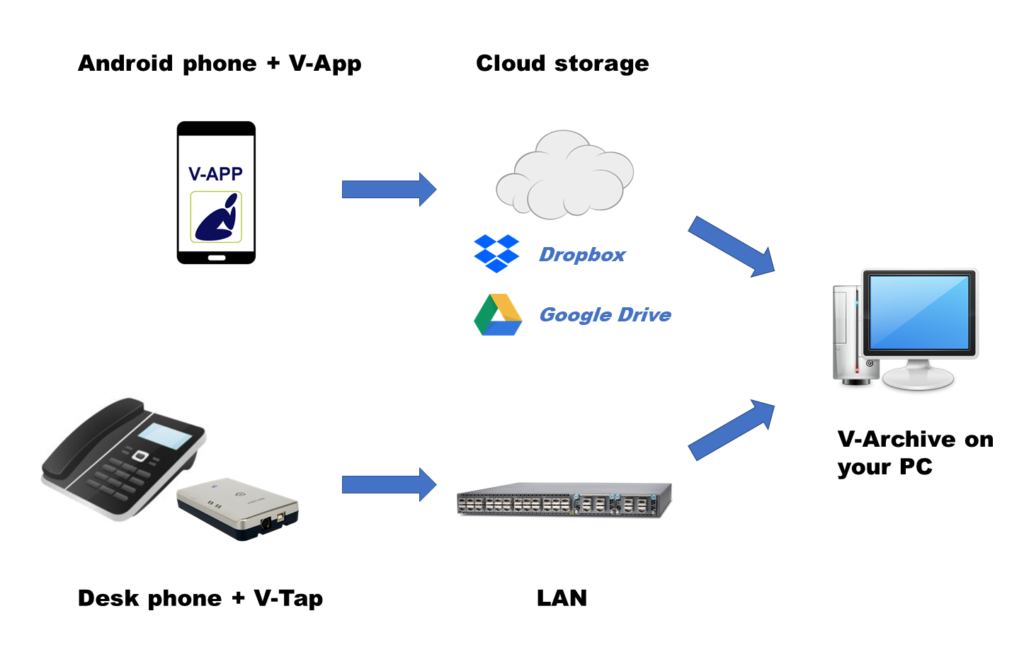 Recording phone calls is an essential part nowadays of modern business, but also as a private person recording your calls proves valuable in many situations. Recording your Android phone together with your Analog, VoIP or ISDN landline can be done with one of the following combinations:
Which bundle do you need?
Complete Call Recording Solution for Mobile and Analog

• V-Tap Analog hardware to record calls from your analog telephone
• V-App to record calls from your Android mobile phone
• V-Archive

---

Complete Call Recording Solution for Mobile and VoIP

• V-Tap VoIP hardware to record calls from your VoIP telephone
• V-App to record calls from your Android mobile phone
• V-Archive

Note: If your VoIP provider encrypts your telephone calls, you might need the V-Tap Analog instead.


View product



---

Complete Call Recording Solution for Mobile and ISDN BRI

• V-Tap ISDN BRI hardware to record calls from your ISDN telephone (BRI)
• V-App to record calls from your Android mobile phone
• V-Archive