Record all your calls and store them safely and centrally.
Search for recordings by telephone number, date and time.
Comply with privacy regulations with more ease.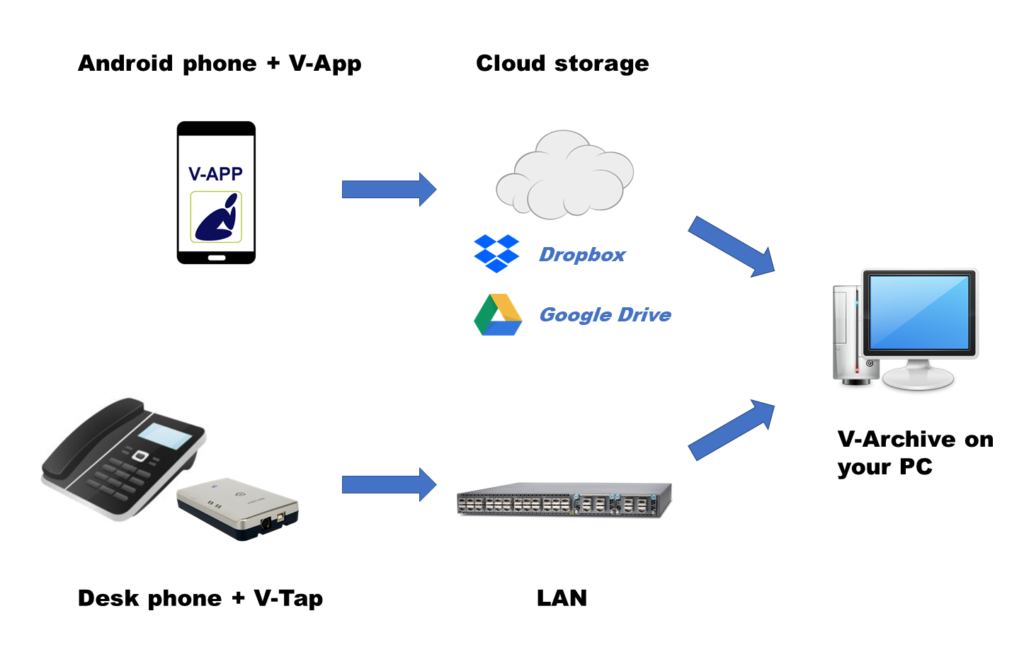 Recording phone calls is an essential part nowadays of modern business, but also as a private person recording your calls proves valuable in many situations. In many cases it is possible to record telephone call from your Android phone, using the V-App. It is recommended that you try the V-app before purchase.
V-App
Mobile Phone Recording Solution

• Record you Android Phone calls with the V-App
• Archive the recordings with the V-Archive software
Complete Call Recording Solution for Mobile and Landline
If you tested the V-App and it works for you, here's how to get a complete call recordings solution. You need the following products:

• V-App to record calls from your Android mobile phone
• V-Tap hardware to record calls from your landline telephone
• V-Archive, free software to store all your calls centrally.