Alle Producten
Resultaat 13–13 van de 13 resultaten wordt getoond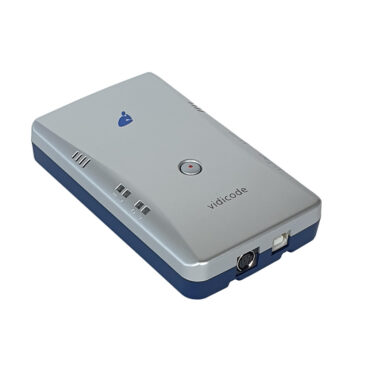 V-Tap VoIP 2 + Proxy + PC recording license
• Record all your FRITZ!Box® telephone calls and store them safely and centrally. • Search for recordings by telephone number, date and time. • Comply with privacy regulations with more ease. • Access your recordings from anywhere in the world. The V-Tap VoIP + Proxy is a hardware and software solution to record telephone calls from any phone connected to the FRITZ!Box®, regardless of the type of telephone: VoIP, Analog, ISDN, DECT and wireless LAN. The supplied hardware unit receives the digital data coming from the FRITZ!Box® and can copy the data back to the network or stores the data directly onto an SD card. The V-Archive software, running on a Windows PC, makes playable audio files from it, together with the original date, time and call number information (meta data). This V-Tap VoIP + Proxy package contains: • V-Tap VoIP hardware • V-Archive • Recording license for use with PC software (1 channel) • Proxy license Download:
V-Tap VoIP Manual
Note: The "New telephone number" option has to be available in the built-in PBX of your FRITZ!Box®. If you don't have a FRITZ!Box®, please visit our
Call Recording Solutions
page to find the call recorder you need.
€

889,00 excl. btw
In winkelwagen