Description
V-Mic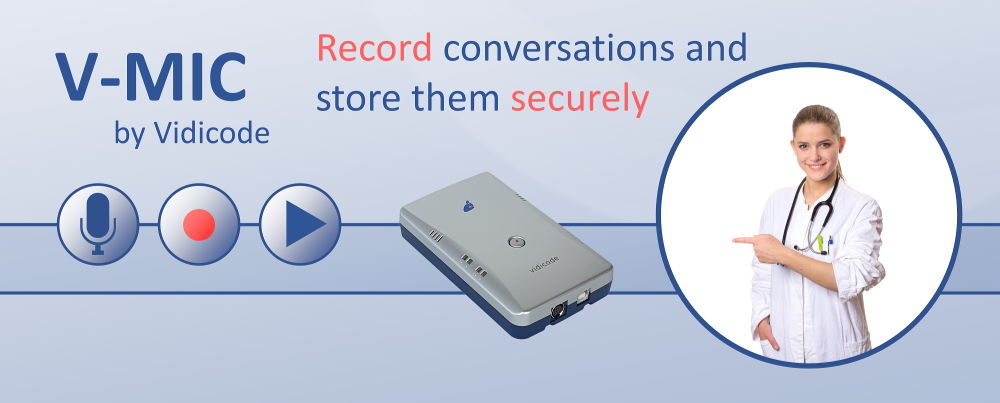 This offer includes three V-Mic units.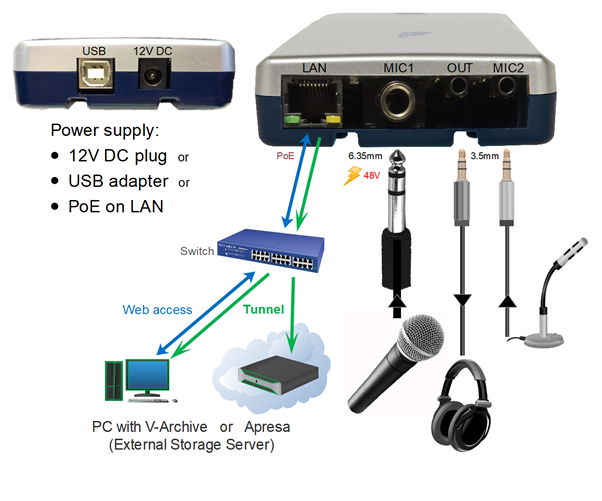 The V-Mic is a hardware and software solution for the recording of audio, coming from a microphone. The supplied hardware unit can operate stand-alone and has a built-in microphone, but can also be connected to an external microphone. The recorded data is stored onto an SD card and is sent optionally over the network, in which case the data is wrapped into a special Tunnel-format that can be received by the Call Recorder Apresa or by the V-Archive software running on a PC.
V-Archive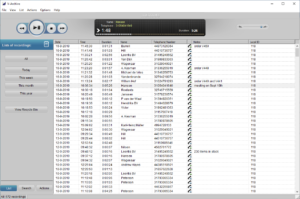 Download V-Archive
The V-Archive software imports recordings from the V-Mic, but also from other Vidicode products like the V-Tap. Therefore you will be able to archive all your recordings in one central database.